100 Years of Doble:
The Rise of the International Conference of Doble Clients
By Robert Brusetti in Service, Doble's Centennial | February 3, 2020
In January 1934, 20 men representing 11 Doble client companies gathered for a three-day meeting around the theory and method of power-factor testing. This informal get-together was the genesis of what is now a week-long event that attracts over 1,200 attendees from all over the world: The International Conference of Doble Clients (more commonly known as the Doble Client Conference).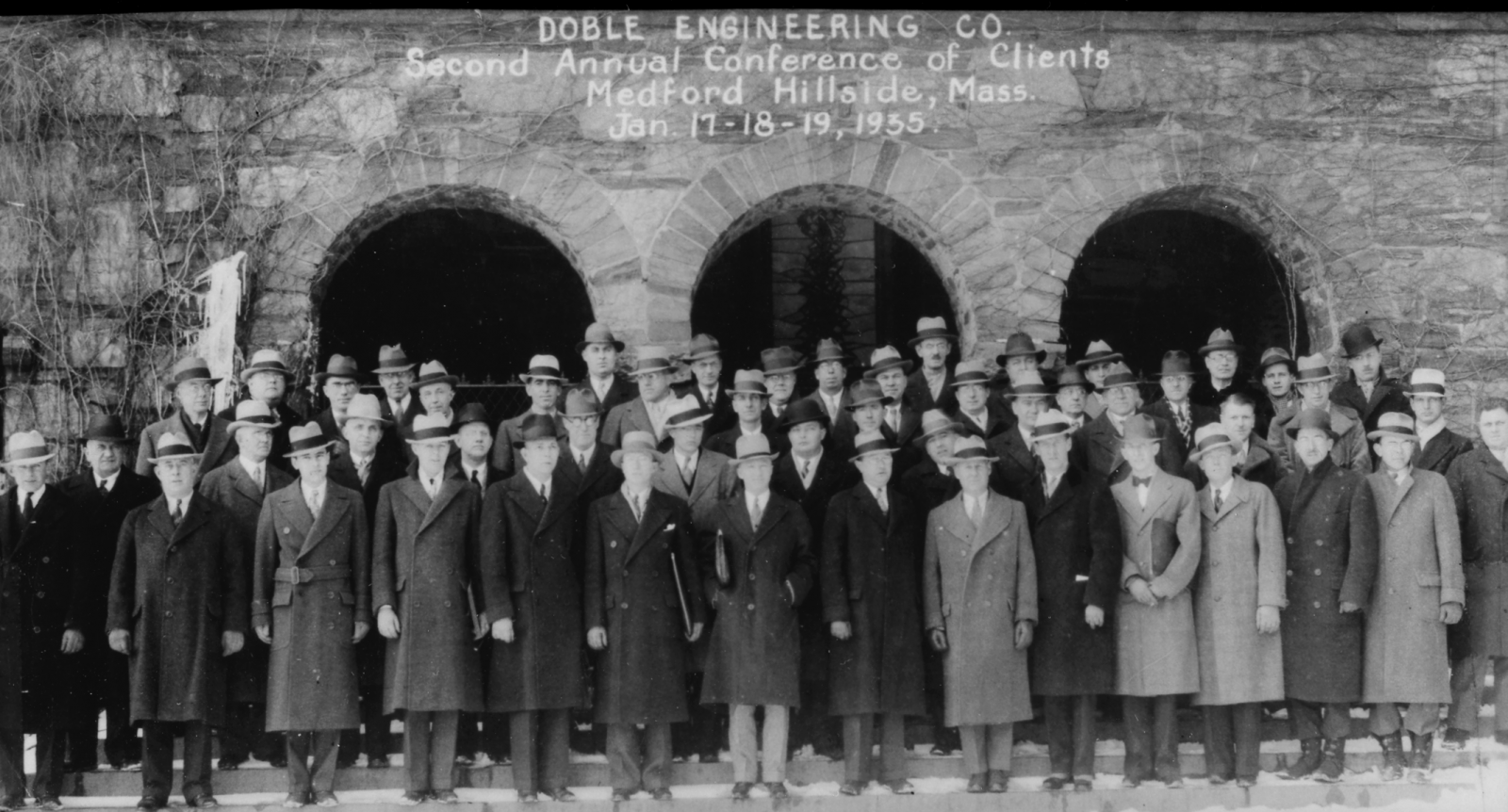 This will be the 87th year that utility, testing and industrial professionals and manufacturers come together to discuss global power trends and collaborate on solutions to the industry's biggest issues. So, let's take a look at what has led Doble's Client Conference to earn its reputation as a cornerstone industry event.
Continuous Education
Our mission is to ensure all people have reliable, safe and secure energy. To do that, we must help power companies address the evolving concerns of the industry—and that starts with proper knowledge and training.
No two years in this industry are ever the same – and as the challenges our clients face shift, so do our conference agendas. The Doble Client Conference is a special event because attendees get to pick the topics most important to them. Whether its tips on how to deal with animal-caused outages, create effective asset management programs, or handle emerging technologies, we uncover what's top of mind for clients and tailor the trainings and conference curriculum accordingly. Check out some of the latest additions to the program.
Discussion
Conference participants loved the open forum-style discussions of techniques, technology and best practices so much that Doble decided to create more frequent meetings to help professional continue to learn and grow. These adjuncts, now known as Doble's nine Client Committees, are smaller forums for end-users to meet, network and exchange knowledge with each other without insurers or manufacturers present.
Collaboration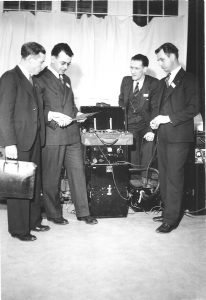 While the grid was nowhere near as complex in the '30s as it is today, industry pioneers relied on manufacturer knowledge. In light of this, Doble invited both clients and suppliers to discuss solutions to pain points and share the knowledge that was generally lacking at the time. Their goal was to provide a space for clients to drive real change through productive conversations.
The same goes today. While we pride ourselves in our expertise, we know peer-to-peer collaboration is truly invaluable. That's why we bring together utility professionals, consultants, manufacturers and more from all over the world to exchange best practices, network and learn and grow from each other's experiences.
The Doble team gets excited for the Doble Client Conference every year because it's an opportunity to both discuss both the current industry landscape and where it's going. Just as Frank Doble intended, we invite attendees to use it as a medium to move the industry forward and above all, ensure the reliable flow of power.